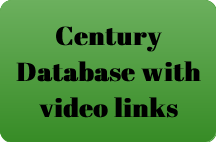 What is a Century Break?

Carrom Canada has introduced a new concept to encourage players. In a doubles play, player A breaks and pockets coins from 0-9 [with or without the queen] but misses out on a slam, however, his partner finishes the rest of the coins during his/her play, then it's a White Century. Black is also similar.



New Search 

option with

video links.

TO WATCH VIDEOS 

CLICK "YT" NEXT TO THE VIDEO YOU PREFER TO WATCH.  IT WILL CONNECT YOU TO YOU TUBE OF YOUR CHOICE.